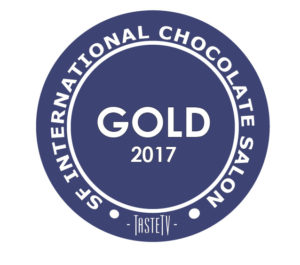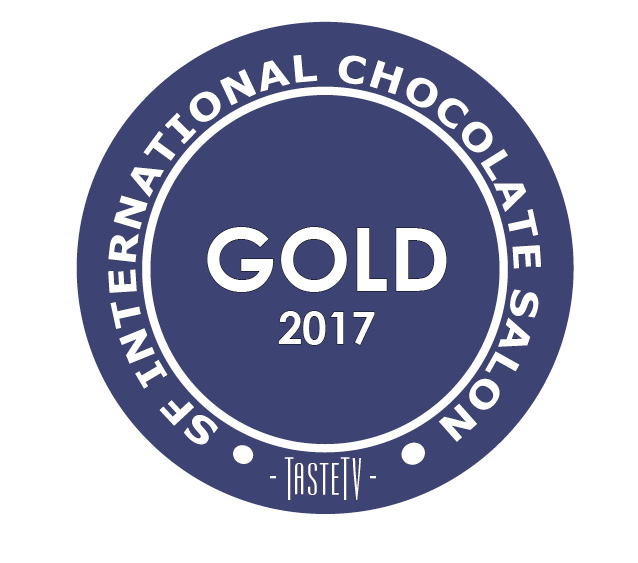 GOLD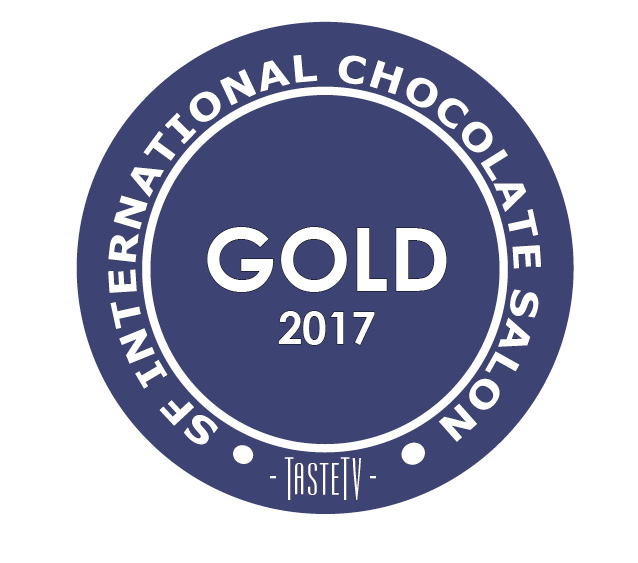 SILVER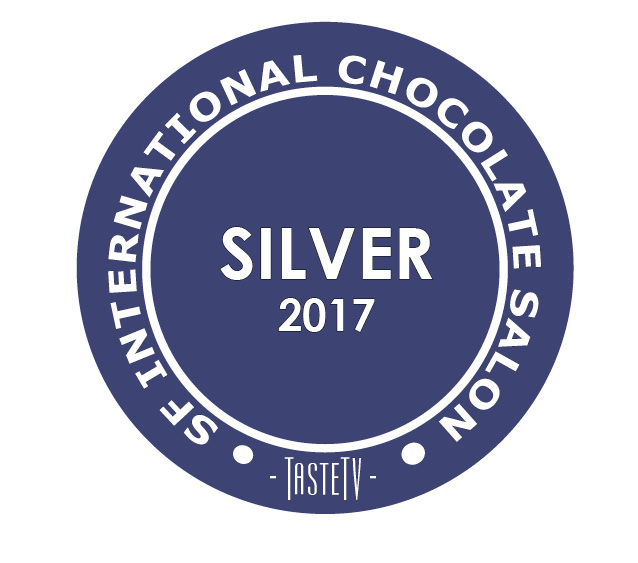 BRONZE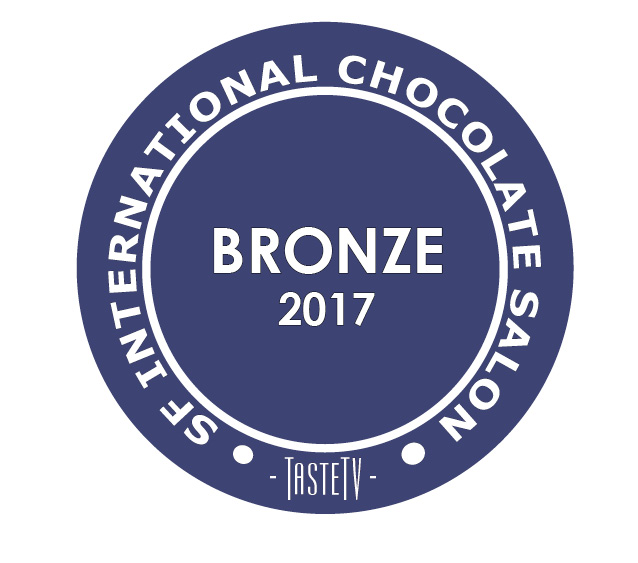 GOLD
Amano Artisan Chocolate
Valdivian Chocolate
SILVER
David Bacco Chocolatier
Endorfin
Socola Chocolatier
BRONZE
Alter Eco
Amano Artisan Chocolate
CaCoCo
Cru Chocolate
Fera'wyn's Artisan Chocolates
Firefly Chocolate
FOOKIE
Marti Chocolatt
William Dean Chocolates
BRONZE
Fera'wyn's Artisan Chocolates
Socola Chocolatier
William Dean Chocolates
SILVER
CocoTutti Chocolates
William Dean Chocolates
Most Delicious Ingredient Combinations
GOLD
CocoTutti Chocolates
Marti Chocolatt
William Dean Chocolates
BRONZE
Cadence Chocolates
flying noir
Socola Chocolatier
GOLD
BASEL B INC
William Dean Chocolates
SILVER
Cadence Chocolates
CocoTutti Chocolates
Socola Chocolatier
BRONZE
David Bacco Chocolatier
Fera'wyn's Artisan Chocolates
Marti Chocolatt
BRONZE
Cadence Chocolates
William Dean Chocolates
Most Luxurious Chocolate Experience
SILVER
BASEL B
flying noir
William Dean Chocolates
BRONZE
Amano Artisan Chocolate
Cadence Chocolates
David Bacco Chocolatier
Best Traditional Chocolates
GOLD
Amano Artisan Chocolate
CocoTutti Chocolates
Cowboy Toffee Company
David Bacco Chocolatier
William Dean Chocolates
SILVER
Fera'wyn's Artisan Chocolates
Socola Chocolatier
BRONZE
Alter Eco
BASEL B
Cru Chocolate
Endorfin
flying noir
Mom Yvonne's Candy Co.
Rachel Dunn
Valdivian Chocolate
GOLD
Amano Artisan Chocolate
CaCoCo
CocoTutti Chocolates
Cru Chocolate
Endorfin
Firefly Chocolate
William Dean Chocolates
SILVER
Choquiero Chocolate
Fera'wyn's Artisan Chocolates
flying noir
Live A Lot
Rachel Dunn / Michael Dunn
Rainy Day Chocolate
Socola Chocolatier
The Cocoa Exchange
SILVER
Firefly Chocolate
Valdivian Chocolate
BRONZE
Cru Chocolate
Live A Lot
Rachel Dunn / Michael Dunn
GOLD
Amano Artisan Chocolate
Endorfin
William Dean Chocolates
SILVER
Alter Eco
David Bacco Chocolatier
Rachel Dunn / Michael Dunn
Socola Chocolatier
Valdivian Chocolate
Best Flavored Chocolate Bar
BRONZE
Alter Eco
Endorfin
Raphio Chocolate
GOLD
Cowboy Toffee Company
R & J Toffees
SILVER
CocoTutti Chocolates
Socola Chocolatier
BRONZE
Coracao Confections
Fera'wyn's Artisan Chocolates
GOLD
CocoTutti Chocolates
Marti Chocolatt
BRONZE
Amano Artisan Chocolate
Valdivian Chocolate
Best Presentation & Packaging
SILVER
BASEL B
David Bacco Chocolatier
Best Organic or Fair Trade Products
BRONZE
Coracao Confections
Cru Chocolate
Endorfin
Most Gifted Chocolatier / Chocolate Maker
BRONZE
flying noir
William Dean Chocolates
Best Comfort Chocolate or Snack Product
BRONZE
Fookie
Valdivian Chocolate
William Dean Chocolates
BRONZE
CocoTutti Chocolates
Mount Aukum Winery
Socola Chocolatier
Valdivian Chocolate
Best White Chocolate Creation
GOLD
Socola Chocolatier
William Dean Chocolates
SILVER
Coracao Confections
David Bacco Chocolatier
JUDGES COMMENTS (SELECTED)
Favorites: CocoTutti. William Dean. Rachel Dunn/Michael Dunn. I was in Chocolate Heaven. SF Chocolate Salon! Yummy. Thanks!
---
This year's Salon was a great mix of veterans and newcomers, confectioners and chocolate makers. Some noteworthy tastes: William Dean's port with fig and plum truffle, Cru's Honduras chocolate and Amano's Macoris chocolate.
---
Impressed by the depth and breadth of quality chocolatiers presenting, as well as their commitment to fair trade, exceptional sourcing, and creative flavor combinations. Simply the best International Chocolate Salon selection to date. Well done.
---
Personal truffle fav: Marti Chocolatt's Mango Truffle
---
Nice to see Marti once again. And enjoyed tasting the roasted cocoa bean from Cru. Great salon
---
Marti - she's a genius. Still has a niche with her interesting tropical flavors that pop. Love what Socola does with their thickly topped chocolate bars and she is my pick for the matcha white chocolate bar which tames what is otherwise a too-sweet confection for me. Love to see what's happening with vegan chocolates (Firefly and Endorfin definitely are trailblazers) and the bean-to-bar movement. Hot chocolate has never been better. The trends just keep getting more interesting.
---
---