PANELISTS & SPEAKERS (From 2017 / 2018 Update Coming Soon)

IRVIN LIN
Irvin Lin is an IACP-Award winning photographer, award winning baker, award winning graphic designer, storyteller, recipe developer, writer and average joe bon vivant. He is the author of the new baking cookbook: Marbled, Swirled, and Layered: 150 Recipes and Variations for Artful Bars, Cookies, Pies, Cakes, and More (published by Houghton Mifflin Harcourt)
He has written or contributed work to the US MasterChef magazine, Blackboard Eats, SF Weekly's SFoodie Blog, Bay Area Bites, and Huffington Post.
Irvin speaks at conferences, including BlogHer Food, the Annual Foodbuzz Fest, as well as judges at a number of food competitions, including the Taste TV Chocolate Salon, the 18 Reasons DIY Crazy Dessert competition and the Eat Real Festival: Jams, Preserves & Marmalade category.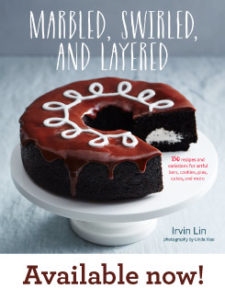 BRIAN WALLACE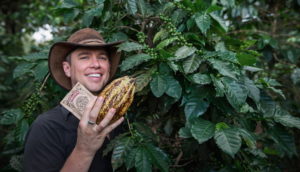 BRIAN WALLACE is the Founder / Maker / Alchemist of Endorfin Foods.
Endorfin presents a unique style of chocolate that utilizes fresh coconut for a smooth mouthfeel and coconut blossom sugar for a delicate sweetness. Some of their unique ingredients include Absinthe. Endorfin is currently being spotlighted in Williams-Sonoma's Artisan Market in Bay Area stores.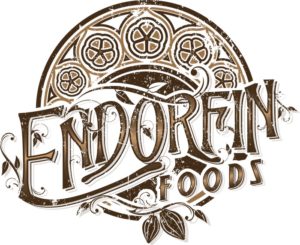 JESSICA FERRARO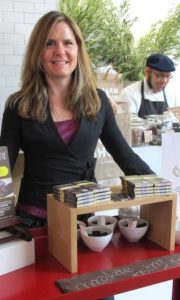 Craft and Chocolate Bar Expert and founder of Bar Cacao, Jessica Ferraro.
Jessica is well known in craft chocolate circles, and is a strong voice in the industry. She also judges numerous artisan chocolate competitions around the world.
As the founder of Bar Cacao at the Chocolate Salon, Jessica has a following for her palate, her chocolate selections, and her instruction to attendees on how to taste the various flavors and textures of chocolates from exotic regions across the globe.
ART POLLARD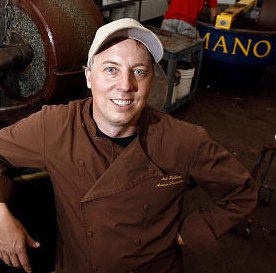 Master Artisan Chocolate maker Art Pollard of Amano Artisan Chocolates, Utah.
Amano has won multiple chocolate awards in San Francisco, Los Angeles, Seattle, Napa, Sacramento, London and beyond.
Located high in Utah's Wasatch Mountain range in the heart of the Rockies, Amano is dedicated to creating some of the world's most exquisite chocolate through traditional techniques. Amano means "by hand" and "they love" in Italian, and that describes the care and perfection that Amano brings to chocolate and in turn to the people who savor it. www.Amanochocolate.com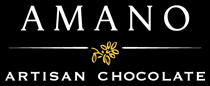 DEFONCE CHOCOLATIER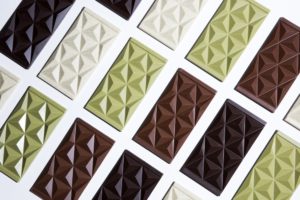 Founded by a former Apple employee, their seed-to-bar artisanal chocolates set new high standards for the world of edible confections.

PARTICIPATING PANELISTS & JUDGES

Sheree Williams, Cuisine Noir Magazine http://Www.cuisinenoirmag.com
Cindy Wong-Chen, China Live http://www.chinalivesf.com
Ronnie Sampson, Chocolate By the Bay http://www.chocolatebythebay.com
Melanie Ogren, Vinogger http://www.vinogger.com
Soreya David, Narsai's Specialty Foods
Charly Kayle, San Francisco Informer / Informer Media Group http://sanfrancisco.informermg.com/author/charlykayle/
Anita Chu, Dessert First http://www.dessertfirstgirl.com
Chef Michael Wisniewski, Cherry Tree catering
Andrea Nadel, Gourmet Walks http://www.gourmetwalks.com
Nancy Martin, Chocolate By The Bay http://chocolatebythebay.com
Christopher Null, Drinkhacker http://www.drinkhacker.com
Amy Sherman, Food Network http://cookingwithamy.blogspot.com
Alex Christakos, Draegers Market, http://www.Draegers.com

Jack Epstein, Chocolate Covered, http://www.ChocolateCoveredSF.com
Jeremy Chung, Dish Crawl, http://www.dishcrawl.co/
Leslie Harlib, Marinscope
Michale McKenna, American Press Association
Alan Miller